Why I will help you grow your business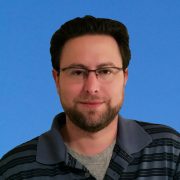 Twenty years of professional experience, owning and operating two companies, and my decade plus experience on Wall Street come together to grow your business. Most of my clients come from referrals because I challenge myself to exceed goals.
Threshold Solutions is my second technology business. My previous consulting company served the needs of Westchester, NY based businesses for 7 years where I worked hard to provide solutions for server and desktop builds, IT hardware support, networking, IT security, and IT training.
My career began on Wall Street at 21 years old as an Executive Recruiter / Account Manager. I met talent acquisition needs for some of the largest investment banks in the world.
I specialized in fixed income finance within ABS, MBS, CMO, and reinsurance product areas, filling positions in risk management, PnL, asset-backed origination and related front office technology and cyber security roles. After more than a decade, I needed a change from the big bank and large corporation mindset.
My passion is auto racing and HPDE
Motorsports is my passion. The things that drive me to go faster, inform every aspect of my approach to business.
I thrive on challenge and can work effectively within a team.
I love working with those who share my passion for cars and speed.
My favorite cars are the Mustang GT and Subaru STi I track often. I have developed a deep affinity for American muscle and Subaru's rally-inspired AWD turbo hatches. However, I love all cars and I'm happy going fast in anything with four wheels!
If you are a car enthusiast like me, take a peek at my stable.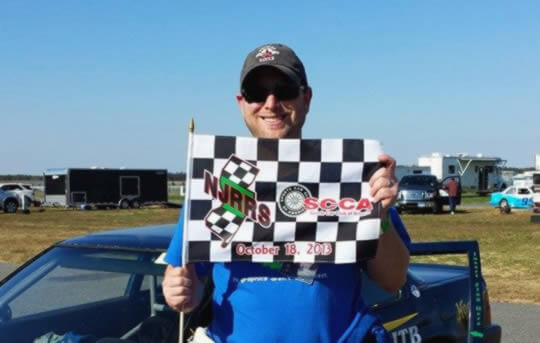 Why do I see Pug dogs in a lot of your posts?
I wanted to study organic growth in social media and Website audiences over 100K people. I decided to create a unique branded community and focused on dogs. My wife and I have a Pug whom we adore, and he was my inspiration. I started Join the Pugs in August 2012 to develop an audience of highly engaged people to try out new ideas and observe long-term trends.
OK, but why does a dog brand help grow my business?
Every day, I reach tens of thousands of engaged people whom I learn from and perfect new ideas that directly benefit you. The Join the Pugs brand:
Engages 15K+ unique individuals every day on Facebook alone
Maintains a 75% female demographic strongest from 18 to 34 years old's
85% of the audience is located in the US, Canada, and UK
65% of Website traffic is mobile
100% of what I learn helps grow your business
Three ways to grow your business
Facebook Ads
There are nearly endless opportunities to leverage Facebook ads to market your business.
Website Design
I focus on mobile-friendly designs that work. All your content is available on mobile and loads fast!

Online Marketing
I offer a wide range of social media solutions and email marketing solutions for any business need.

Yes, I want to grow my business!