Online marketing on-demand is adaptable to meet your needs.
Why use marketing on-demand? I developed flexible 45-minute coaching sessions to empower you to grow your business and meet any marketing challenge.
My focus is teaching you how to market for yourself. We will identify gaps between your business and your audience because we cannot engage and sell to an audience we're not connected to. This is the foundation from which we will build.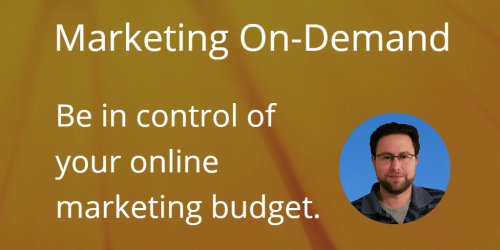 ↪️ How does marketing on-demand work?
Firstly, we identify how our marketing funnel works. Is it effective? Can it be optimized? Once we understand how to connect with our audience, we'll develop a plan to reach and engage both existing and potential customers.
With our funnel working, we will address the areas of online marketing optimal to meeting our goals. We'll build an actionable plan utilizing social media, email marketing, content marketing, and advertising strategies for Facebook and Instagram, or any combination of the above.
By working in 45-minute sessions, our focus is solely on growing your business right now. Instead of hiring an expensive consultant, our sessions reduce costs while providing total online marketing control.
Over years of consulting, I've found many businesses want an alternative to the traditional marketing agency option – a flexible and adaptable alternative. I developed marketing on-demand service to meet this need.
↪️ What businesses benefit from marketing on-demand?
While I have clients from a wide array of businesses, here's a partial list of examples:
New and growing small businesses
Solopreneurs
Home-based businesses
Instructors, bands, and teams
Promotion for special events
Non-profit organizations
Startup companies
Organizations who want total control of marketing costs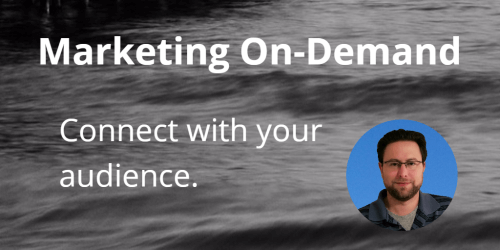 ↪️ Marketing on-demand allows you to pay for what you need as you need it.
We will focus on your specific online marketing needs today and develop unique solutions to grow your business.
Online marketing funnels to bring in and keep your audience
Social media solutions that work for your business
Email marketing opportunities to increase engagement and revenue
Facebook and Instagram advertising strategies that get results
Online presence and brand awareness
Develop and optimize your conversion tracking
Any combination of the above to meet your needs

↪️ Schedule an appointment to get started with marketing on-demand coaching!
Click on any schedule button.
Select the most convenient day and time available.
Reserve and pay for your slot.
Be prepared to grow your business during our appointment.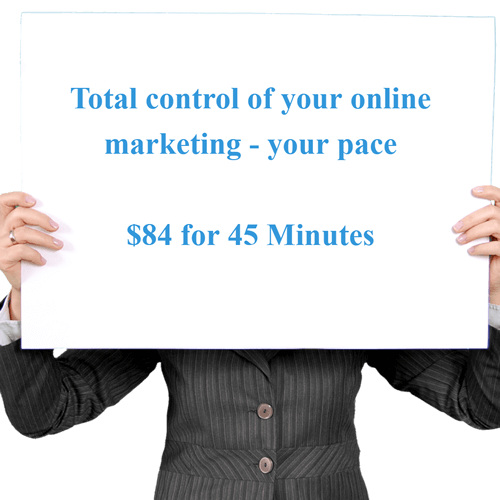 Sessions will be rising to $97 starting January 1, 2017. All sessions booked before January 1 are only $84. Book today and save!