Spencer Taylor
Web Design Portfolio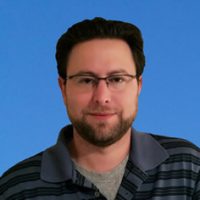 Case Studies
Not satisfied with the status quo, I constantly challenge myself to deliver my best quality work for clients. While I feel comfortable working with several platforms, WordPress web design is my specialty.
Penn School of Medicine
CHALLENGE: Design a fully responsive (mobile-friendly) Penn School of Medicine website page from a single image mock-up. No images of the mobile or tablet views were provided.
The completed project uses a custom WordPress header and over 600 lines of CSS I wrote for the project.
US Rally Team - USRT
CHALLENGE: Create a new and fully mobile responsive theme for this Volkswagen and Audi e-commerce performance business.
The site uses ZenCart, which I was not familiar with. However, I leveled up my skills learning the platform to write over 1000 lines of custom CSS for the site, with more work to come.
BrandE Online
CHALLENGE: Build a unique e-commerce website for this multi-faceted Utah business owner that included a monthly subscription craft box, paints, and information for several other parts of the business.
The owner closed this business to focus on a successful real estate career; however, the development site is live.
Innovative Beauty
CHALLENGE: Design and build a provocative and sensuous website for a well-known health and beauty writer and consultant.
While the client decided to close the site to solely focus on writing for several online publications, the development site is live.
Join the Pugs
Join the Pugs is a pug dog brand I created in 2012. My wife and I had a beloved pug who sadly passed in 2018. The brand has over 140K+ followers on Facebook, 8100+ followers on Instagram, and nearly 7K followers on Pinterest, and its posts are enjoyed by thousands of fans every day.
This example page demonstrates the fully customized PHP template used for posts.
Landing Page - Copiers Plus
CHALLENGE: Design a custom landing page for a unique, high-volume, business color printer that produces professional results for the same cost as comparable black and white printers.
This landing page was used for a Facebook and Instagram advertising campaign, and continues to serve the client for their marketing.
Landing Page - Supplies Depot
CHALLENGE: Design a landing page for a social media marketing campaign featuring a unique pump that solves the problem of low water pressure for home and agricultural use.
This landing page was designed while I was a marketing and advertising consultant to suppliesdepot.com.
"Spencer exceeded my expectations with a unique, elegant, website that looks great on any device. His design and insights have been incredibly useful to my online marketing efforts. "
Tatiana Aynbinder
"Many companies can do a good job. A few can be truly great. In this case, the appeal is solid consultation. Can I make sound decisions based upon information that I trust to offer advantage? YES."
Scott Williams
"Spencer completely overhauled our website's performance. We never knew that WordPress' standard configuration performed so poorly, until we saw the finished results."
Peter Wechsler