Web Design Portfolio: Spencer Taylor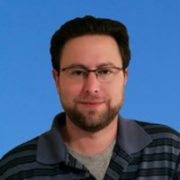 My job as a web designer is to create beautiful, mobile-friendly, WordPress websites that help my clients define what makes their businesses unique, while boosting conversions.
WordPress Web Design Based In South Jersey
White label
web design for agencies accounts for over
80%
of the websites I build. For a list of my 25 most recent projects with links, please
contact me
.
Web Design Portfolio Examples
WordPress web design, WooCommerce, and Divi Builder are my specialties. Below are but a few examples of my work.
When we work together, we're collaborators. It's my job to interpret your message visually, and then turn it into a site you will proudly use for years to come.
Note, none of my White Label websites are here. Please contact me for my 25 most recent website examples.
YouInkIt.com
CHALLENGE – Custom WordPress & WooCommerce Platform Design
Use WordPress and WooCommerce to create professional company stores, and build a new web presence for YouInkiIt.
Much of the work we do cannot be seen by the public as we create highly-customized swag management platforms for other businesses.
Holmes Dental Online Store
CHALLENGE – Build a WooCommerce Online Presence for this 45-year-old family-owned Dental Products business.
Using the Divi theme, I built an all-new website for this Dental Product specialty business that sells to Dentists around the world.
WooCommerce is the heart that powers the new company website, along with a mobile-first design initiative. As always, I utilize WordPress web design.
Steve's Prince of Steaks
CHALLENGE – Custom WordPress Web Design Using Divi
The Best Traditional Cheese Steaks In Philadelphia were in need of a new website, and they were kind enough to come to me.
If the new website makes you hungry, then I did well for my client! The new site features a design built for mobile devices first as the overwhelming majority of visitors come from phones.
SEO Analyzer
CHALLENGE – B2B Lead Generation
Design an appealing WordPress website for a popular SEO lead generation tool to drive more conversions.
The new site is designed mobile-first, and loads incredibly fast! Ask me how I can help you with B2B website solutions.
BrainWave Consulting
CHALLENGE – Custom Site Design
Using WordPress, create an entirely new web presence for BrainWave Consulting, the leading Virtual CxO solution provider.
Modern, clean, and colorful, the new website fully weaves the ethos of the business with its new website.
ServisTree Vet Campaign
CHALLENGE – B2B Landing Page Design
ServisTree is an innovative credit card processor based in Miami, FL. The owner strives to grow niches of his business that are successful.
This super cute landing page is for his LinkedIn campaign targeting Veterinarian clients.
Penn School of Medicine
CHALLENGE – University Tech Demo
Design a fully responsive (mobile-friendly) Penn School of Medicine website page from a single image mock-up. No images of the mobile or tablet views were provided.
The completed project uses a custom WordPress header and over 600 lines of CSS I wrote for the project.
US Rally Team - USRT
CHALLENGE – Design ZenCart E-commerce Website
Create a new and fully mobile responsive theme for this Volkswagen and Audi e-commerce performance business.
The site uses ZenCart, which I was not familiar with. However, I leveled up my skills learning the platform to write over 1000 lines of custom CSS for the site, with more work to come.
Join the Pugs
Join the Pugs is a pug dog brand I created in 2012. My wife and I had a beloved pug who sadly passed in 2018. The brand has over 140K+ followers on Facebook, 8100+ followers on Instagram, and nearly 7K followers on Pinterest, and its posts are enjoyed by thousands of fans every day.
This example page demonstrates the fully customized PHP template used for posts.
Copiers Plus - Landing Page
CHALLENGE – B2B Landing Page
Design a custom landing page for a unique, high-volume, business color printer that produces professional results for the same cost as comparable black and white printers.
This landing page was used for a Facebook and Instagram advertising campaign, and continues to serve the client for their marketing.
"Spencer Taylor provided top-notch service and support in overhauling my corporate website. He helped me think about what I was trying to accomplish and then made it happen."
"We hired Spencer to redesign our website to give it an updated look and feel for our Millennial audience. Not only did he do a great job, the website now converts 50% better to gain new subscribers for our services."
"Spencer completely overhauled our website's performance. We never knew that WordPress' standard configuration performed so poorly or slowly, until we saw the finished results."
Ready To Make a Real Change? Let's Build this Thing Together!
Contact me today solutions for your business.