WordPress Optimization In New Jersey & Philadelphia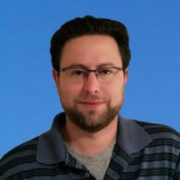 Slow WordPress websites equal lower Google search rankings. My WordPress optimization services help you climb in search and outrank your competitors!
Many marketing and SEO agencies in the Philadelphia, South Jersey, and New Jersey area trust me to speed up their WordPress websites. Optimization is the least expensive way to improve your search engine results.
Why Speed Up WordPress With Website Optimization?
Your WordPress website optimization and performance is critical to your Google ranking.
Don't lose traffic due to a slow Website. Spencer Taylor will help you get a fast WordPress today!
Page speed optimization is one of the key factors in Google's rating of your website in Search Engine Results Pages, a.k.a. SERP's.
SERP's are the results that you get whenever you Google something. The slower your website is, the lower it will rank versus any other website competing for the same keywords and information.
The best part is that you need to do almost nothing! All the work is on my side and takes only a few hours.
A Content Delivery Network or CDN can significantly increase your website's speed!
For all of my WordPress CDN needs, I use the industry-leading Key CDN. Sites load much faster, more consistently, and use much less server load with Key CDN.
Some clients prefer to use Cloudflare. While Cloudflare offers a free service level, it needs correct configuration, which I include in my WordPress optimization services.
One important thing to note is that Google Pagespeed Rank, which is in the process of being phased out for Lighthouse, is not of significant importance anymore.
The speed to the first contentful paint (when you can see the website) is the most important number, followed by the fully loaded time, as it represents a user being able to interact with your website.
WordPress Speed & Optimization Examples
As I mention above, Google now uses the Lighthouse web performance measurement, and not Pagespeed Rank. I'm working hard at optimizing around Google Web Vitals for my clients. Ask me how I can help you improve Web Vitals for your WordPress website.
SEO Analyzer
is a B2B lead generation website I also designed. A fast loading site gets more conversions. Ask me how I can optimize your landing pages for better results and lower Google Ads spend.
My Coach Pro theme is a beautiful WordPress solution ideal for coaches of any kind! You can see, it's lightning fast too! If you are interested in this WordPress theme, please contact me.
Even the website you are on right now loads super fast! You can see above that it's smoking fast. Let's make your WordPress website as quick as possible.
What my clients are saying About WordPress Optimization
Spencer's optimization services made an immediate positive impact on our website's performance.
It's significantly faster and easier to use for users, administrators, and content producers on the back-end.
I would recommend Spencer's services to any business owner looking for an edge against the competition.
Ready To Speed Up Your WordPress Website?
Contact me today to speed up your WordPress website. It's inexpensive for most WordPress websites to realize a significant performance difference.