Are you ready for Google Mobile First?
Perhaps you remember the massive Google Mobilegeddon scare of 2015. Imagine Mobilegeddon, light it on fire and throw it into the Hindenburg. This conjured image is representative of the Google mobile first initiative in 2017!
In brief, no matter how much money, time, energy, SEO, and content you've put into your Website thus far if it isn't a mobile first site prepare for your SERP's – search engine results pages – to plummet over time like the Hindenburg.
Yes, but what does Google mobile first mean? Doesn't Google go on about all sorts of tech weirdness? Why should I care about this latest chapter?
Here's a simple test.
Pick up your smartphone. Open Chrome or Safari, or whatever browser you prefer. Is 100% of your Website immediately easy to read, easy to draw information from, and easy to use and interact with on your phone?
And are all the links that are on your official site also findable on your phone?
In short, if your entire Website is not available on phones, you have a serious problem. Why, because Google now crawls and indexes your Website like it is rendered and used on smartphones and not desktops. Yes, Google has spoken about this since 2009 and told us some of what's to come along the way, but this time it's different.
What happened?
Smartphones are the most important communication device available today. We do more searches on mobile than desktop since 2014 and do more browsing on mobile than desktop since early 2015. We have become mobile first.
Google's mission is to provide relevant search results and related services to their customers. Therefore, Google has finally flipped the switch on making all its indexing mobile first.
Now is the time to screw your courage to the sticking place and perform a thorough, honest, assessment of whether your Website is mobile-first. If your site is not it will need to be, or you will risk your competition gaining significant ground on your online presence.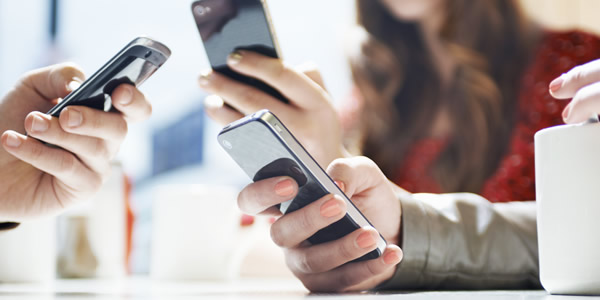 Start by seeing your Website as Google now visualizes it.
If you have links that are not in the responsive version of your site, for all intents and purposes they no longer exist. If you have pages that are not in your menu or connected to your key pages, Google will cease to index them.
"Wait a second! Are you saying that the 600 plus content articles we've had published on our Website are persona non-grata to Google?" The answer is maybe. If those pages do not show anywhere in your mobile layout, they may become obfuscated. This level of change represents how significant mobile first is!
Next, go to your Google Search Console and fetch all relevant web pages to see how Google renders them. This article has an in-depth guide of how to do this. The key is understanding how your site appears to Google today.
Always ask yourself this fundamental question, "Can I easily get to any page on my Website using a smartphone?" This is the foundation of a modern, searchable, Web property.
Awareness is the basis for change.
If you begin your due diligence now and find swathes of your site are missing from your mobile experience, you can act! All action is far better than not knowing or being inert.
It's important to understand that while Google has already begun rolling out mobile first indexing, it will still take months to implement fully. It will also take months for all users to receive the new SERP's.
The good news is that you have time to adapt to the changes. However, we all need to act quickly.
You can work with your web designers and developers to rectify this situation. The first step is understanding the game you sit at and the cards you must play. Now, you can you can take control of the board! It's time to act.
Please excuse me while I use my smartphone to search and browse the Internet.