Use these proven Instagram tips to start on the social network!
UPDATED: October 2019
Instagram has over 500 million users and is the fastest growing social media network. And Instagram is perfect for beginners! Are you leveraging Instagram for your business?
If not, it's time for you to get on the social platform. Here to help, is are my four tips for Instagram beginners.
Working with my clients, I have developed these four Instagram tips for beginners as a proven recipe for success.
Let's begin with some general information regarding Instagram. Then, we will jump into my four tips designed to increase your reach and engagement from day one.
Firstly, it's important to remember that Instagram, not unlike Pinterest, is an almost entirely visual medium.
Before you form a final marketing plan, evaluate what leaders in similar businesses to yours are doing on the platform to innovate and be successful.
The goal is not to copy your competition. Be stimulated and challenged by it to innovate with your ideas.
Unlike Pinterest, you can not click on an image nor have clickable links in your posts.
Your only clickable link on Instagram is in your profile.
Don't panic! I have Instagram tip to help. While you may have one link, your imagination is the only limitation as to how to get your audience to click it.
For all Instagram beginners, it's essential to experiment with ideas and see what works best for you.
This outstanding article from Sprout Social offers copious ideas to help you determine a content strategy that's true to your brand.
A standard approach is to change your profile link in tandem with any sale, promotion, contest, or other marketing events you are running.
Special Bonus Instagram Tip
Another great way to leverage the one link you have on Instagram is to use this marvelous tool from Campfire.
The tool allows you to swap an individual website page for your Instagram bio link! Therefore, you can feature anything you want by using Campfire.
Now you can have multiple links for Instagram, and direct links to numerous social networks available to your viewers.
Check out the Campsite.bio site. It's free!
Persuade your audience to click on your profile link within your posts. Instagram followers expect this from brands, so don't be shy.
It's critical to be a user of the platform oneself to harness Instagram's power. If you don't use or interact with Instagram, you will never understand how to engage your audience.
As an Instagram beginner, devote a small amount of time every day to learn the Instagram nuances. Twenty minutes per day is perfect.
Create an account and to follow competing and exciting brands.
Importantly, you can only leverage Instagram if you are familiar with how the platform works!
Here are my 4 Instagram tips for begginers to get started!

1. Post consistently every day.
My first tip for Instagram beginners, consistent posting, I cannot emphasize enough. The number one reason I see businesses failing on Instagram is uneven posting.
Posting erratically on Instagram does not work, and you will grow extremely frustrated because the platform is highly sensitive to posting frequency.
Therefore, it's necessary to post daily to stay in the feeds of your followers.
I recommend to my clients to post once or twice per day, depending on the audience size.
However, posting too often will hurt your reach. You want to post the right amount – like Goldilocks!
For under 1000 followers, I have found that alternating posting between one and two times a day is ideal.
Post for a couple of days once per day, and then post for one day two times a day. I have had great success starting accounts with this syncopated pace.
Once you are over 1000 fans, posting consistently twice a day is the sweet spot for most businesses.
You can experiment with occasionally posting three times per day with over 5000 followers. However, I see this technique is most effective once you are over 10,000 followers.
2. Hashtags and emoji are kings of the platform.
Did you know that both hashtags and emoji are searchable on Instagram? This functionality demonstrates their importance on the platform.
Therefore, embrace it! Instagram is about expressing oneself visually; ergo use emoji liberally. Think of these two elements, like a cake recipe. Instagram is one of the most beginners friendly platforms.
Hashtags describe the ingredients of the cake, while emoji are its icing. As emoji are little pictures, why not take advantage of them in a visual medium?
Find emoji for any purpose online. I have found Emojipedia to be a huge time saver. It's an encyclopedia of emoji.
Note, you can use up to 30 hashtags on an individual post. Don't be afraid to use all of them!
A great way to find relevant hashtags is to use a tool. I strongly recommend using a site like Hashtagify to search for the most popular hashtags for your brand or business.
There are excellent mobile apps that allow you to enter a phrase or idea and then produce a list of 30 relevant hashtags for you to copy.
I particularly like the Leetags app for this purpose. Grab the available app for either Android and iPhone. It's free!
3. Engage with other brands and your followers.
Don't you like it when a brand or company pays attention to you? Of course, you do! No brand can grow in a vacuum.
Above all, we must engage those who have shown interest in us and our actions. These are the people most likely to convert to customers or clients.
We want to encourage as many likes, comments, and tags as possible. Ergo, when a person or brand comments on your post, engage with them!
Importantly, part of the Instagram algorithm is engagement. You need to like, comment, and use the platform to get organic reach.
Start a dialog, or at least thank them. Little things mean a lot, especially when it comes to building trust and loyalty.
For Instagram, try asking your audience to tag their friends or mention them in the comments. This technique is the best way to create engagement on the platform.
Remember, if you don't ask anything of your audience, you won't get anything back!
4. Instagram beginners succeed by being yourself!
It's no secret that brands with the most significant followings are true to themselves. If unique content appeals to you, your audience will welcome it too.
If people have an interest in your unique brand or business, why would you change it for Instagram?
Does your brand incorporate an element of humor? Then be silly! If you're artsy, be so!
Remember to share photos, quotes, and ideas that you find interesting. Trust your instincts.
Therefore, if it's interesting to you, chances are it's equally engaging for your audience.
I recommend using Instagram Stories to maximize your reach and engagement with followers.
Check out stories posted from popular accounts to get ideas for you brand or business.
In conclusion, a story only lasts one day, which makes it special. Be creative.
Instagram has exploded. Are you ready to take advantage?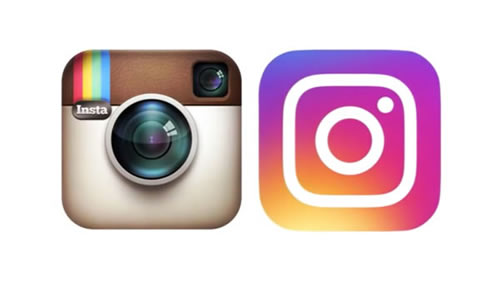 I hope that these 4 Instagram tips will encourage you to build your presence.
Any new platform poses challenges. Therefore, accept them, post every day, and grow on Instagram!
Please contact me if you have any questions and I will be happy to help.