Racing is about fun, family, fortune, fortitude, and competition.
Last weekend, for me, was an example of all of racing's virtues. From the camaraderie of fellow racers, to the weather, one could not ask for a better experience.
It also validated that my efforts to become a better, smoother, faster, more aware racer are working.
This was the first race weekend where I intently focused on Visualization.
For example, I went through the following in my mind many times over:
Visualizing my turn-in and track-out points
Working out my shift points
Exploring all my possible lines
Importantly, also following Micro Goals – smaller goals I can work on a per lap basis
Part of why I love doing this, and track days, is because it helps me grow, not only as a driver, but as a person.
The 6 reasons why this was my favorite race, so far!
It was the first time I qualified on pole, 1st place, in SCCA ITB.
It was my first "2nd" place finish in a full gaggle of ITB cars.
I posted the fastest ITB lap times in both races!
I had two consecutive laps within a 100th of a second!
Driving side-by-side with 1st place driver over the Finish Line, I lost by a hair!
It's the furthest I've pushed myself outside my comfort zone!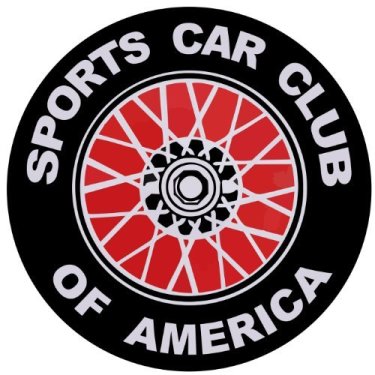 My first "almost win!" I earned a 2nd place finish in ITB; however, the event itself, was a tremendous growth opportunity.
The races took place at Summit Point main hosted by the WDC Region SCCA in "Le Gran," my team's 1987 Honda Prelude Si ITB class built by Matt Kessler.
My Prelude Si was formerly owned by Dave Gran of Go Ahead, Take the Wheel notoriety, and further tweaked by Chris Rallo, my teammate who won an ITB race last Labor Day Weekend at Summit Point.
Preparation is a key to victory, which is why I believe in "tracking" a race car and taking advantage of test days to get fully dialed in.
Also, driving a slow car fast, like an ITB class car, is an interesting challenge, one I believe will make me a better racer long-term.

My favorite race weekend started with the test day on Friday.
Chris had made some suspension adjustments and ran the car in the morning. In my testing Friday afternoon, I was slow.
While I was "online," I was not pushing myself or the car nearly as much as I needed.
Chris suggested more "cowbell" in several places.
In Saturday Qualifying, I ended up 5th in ITB with respectable lap times.
I felt more comfortable in the Prelude again, and was remembering to keep my foot down – all the way, for most of the time!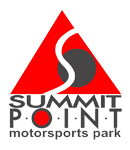 In the Qualifying Race on Saturday, I had the fastest lap time of my class by over a second, and ended up in 1st place for the grid on Sunday!
I ran at almost 1:31 flat. Sunday's race began with a challenging start. The currently 2nd place driver executed an excellent pass by me in the turn 1 brake zone.
Then the 3rd place finisher managed to get around me for part of a lap.
It was time to focus and bring the cowbell!
The winner and I were running head to tail for the rest of the race, crossing the Finish Line within a 10th of a second!
I'm bringing all my cowbell to my last racing event of 2014! The SCCA JRRC "Jerk" is coming up in mid-October to my home track, NJMP Thunderbolt, hosted by my home SJR SCCA region.
It's a double sanction event – we're running 2 separate events over 3 days, with tons of race time and good friends. We're running one race with the chicane and one without, which is always fun!
Want to talk racing or share stories?