I'd like to begin this article by thanking a reader of my article, Key Questions to Ask Your Web Person.
This reader wrote to me with well-considered questions about who is responsible for our SEO work, and how switching website hosts may affect a website's SEO or content.
I hope these answers will prove helpful for your business now or in the future. Let's jump right in!
Who is responsible for the SEO on my Website? Is the Web developer or designer in charge of this?
This question can be perplexing for anyone running a business. Namely, who is responsible for what with my website?
I hired a designer or developer, aren't they responsible? In short, no. SEO, or search engine optimization, is a wholly separate vertical in Web services from either design or development.
Most often, your Website designer or developer will not be involved in any SEO work.
The role of SEO does not directly include building or changing the look, feel, or action of a Website.
In particular cases, website design, layout, or activities may need to change for best SEO results, but this is a different topic. The purpose of SEO is to make your Website more appealing to search engines to rank its content better.
SEO directly affects how high certain keywords or topics from your Website will rank in searches. These results are known as SERP's or search engine results pages.
SEO work is highly specialized and involves modifications to your Website's content and metadata, most often in content management systems (CMS) like WordPress, Drupal, and Joomla.
Expect to work with an SEO professional for these services. The only exception to this is when the same person, or agency, does all of your Website work.
However, be sure to ask about the details of any included SEO work as well as detailed, live, examples from your Website, blog, or eCommerce store as SEO will have a significant effect on people finding your business online.
The SEO responsibility takeaway.
Never assume that SEO is "live" for your business' Website.
Unless you have specifically hired an SEO consultant or have spoken in-depth with your Web person about SEO, assume that your Website likely does not rank for any keywords or phrases.
In this case, an SEO professional can help you rank for searches that match your business' needs.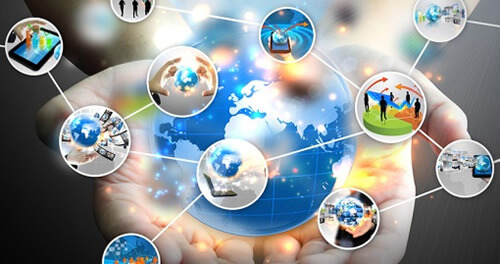 What happens when I change my Website hosting? Do I lose my SEO? Can I lose content?
Let's consider switching website hosts first.
Most often, your new host will replicate your existing Website's content and databases over to them. There are two exceptions to this.
If the Website is not in a typical content management system, namely WordPress, Drupal, or Joomla, and it's a customized Website, most hosts will refuse to transfer it themselves because of the very real possibility of data loss.
The second exception to your new host handling your transfer is that larger sites will have a staff or consulting administrator who will manage the replication.
However, for most small businesses, any quality host should be able to handle this. I do not endorse any particular host; however, I do recommend speaking with friends and associates about their experiences.
Switching hosting companies can have some effects on your site's SEO as your IP address will usually change, and your host's speed at serving pages may change.
Therefore, it's important to select a host with both an excellent reputation and proof that their websites are fast. Google does consider site speed as a ranking factor.
However, if you change your domain name for any reason, like "OldBusinessName.com" to "NewBusinessName.com," will significantly affect SEO efforts because your SEO results are related to your Website domain.
Also, please note that also switching to or from a subdomain, like "OurBusiness.Example.com" to "OurBusiness.com" or vice versa, will result in negative SEO effects.
Lastly on this topic, changing your business' Website to be secure, as in going from "http://" to "https://" also has SEO ramifications.
I recommend discussing them in detail with an SEO professional before switching your entire domain to being secure.
The SEO domain change takeaway.
Regardless of whether your content remains the same, your SEO is domain specific.
In other words, if you change your domain your current SEO will be affected. When clients have asked me about changing their domain name, the first thing I consider is whether they are ranking for relevant keywords or content in searches.
Be sure that you understand the consequences of changing domains before doing so.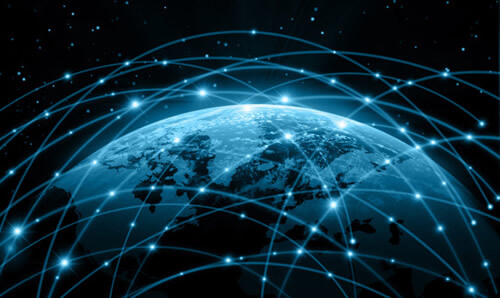 The overall takeaway.
Web designers and developers, in my experience, do not discuss SEO in-depth with their clients. Tangent to this, Web hosting companies seldom provide details on how transferring a Website works.
The result is that understanding your Website's rankings and moving a Website can be needlessly confusing and stressful. It is my hope that this article's information is helpful to you.
Have a question, don't hesitate to contact me.